Car Hire For Weddings T&Cs
Car hire for weddings is our speciality. We do have some terms and conditions.
DEFINITIONS
The Company - shall mean Classic Wedding Car and Limousine Hire Limited.
The Hirer - shall mean the person who has made the agreement to hire a car, for a wedding, from the Company.
Hire - shall mean the period for which the wedding car  has been hired.
Vehicle - shall mean the wedding car hired from, and supplied by Classic Wedding Car and Limousine Hire Limited, to the hirer.
Party – shall mean the person or persons accompanying the hirer of the wedding car as their guests or invitees
Chauffeur – shall mean the driver of the wedding car, employed by Classic Wedding Car and Limousine Hire or contracted by them.
CONDITIONS- CAR HIRE FOR WEDDINGS 
Payment of Booking Fee
The booking fee is payable, by credit/debit card or bank transfer, on booking of wedding car hire. Payment must be in out account no later than 7 days from date of booking. The booking fee is non-refundable.
The payment of a Booking Fee is taken as acceptance of our Terms and Conditions.
Payment of balance
The balance is due in our account 7 days before the event.
If we have not received the balance payment by then we reserve the right to contact you to secure payment.
In the event of non-payment, to terms, we reserve the right to cancel our contract with you and the booking  fee is forfeited.
Cancellation/Amendment - Car Hire For Weddings
The Booking Fee is non refundable but we can accommodate movement of the Booking Fee.
While the wedding car hire booking fee is non refundable we will always try to accommodate  a request to move it to a rescheduled wedding date.
Please note, we cannot guarantee availability of the new date or of your originally requested wedding car.
No quibble refund
Our Jaguar wedding cars are true classics and almost 60 years old. We service our classic wedding cars regularly. They always have current NCT certificates.
It is imperative that you have a plan B regardless of which wedding car provider you choose as any car modern or vintage can unexpectedly let you down.
You should really have a plan B. This is advisable, regardless  of whether your wedding car hired is a '60s Classic or a modern limousine.
As you can see below it is in our best interest to ensure our wedding cars are road worthy and reliable.
The service of our  wedding cars, is carried out by Classic Jaguar Specialist, Derek Dickenson in Ferns.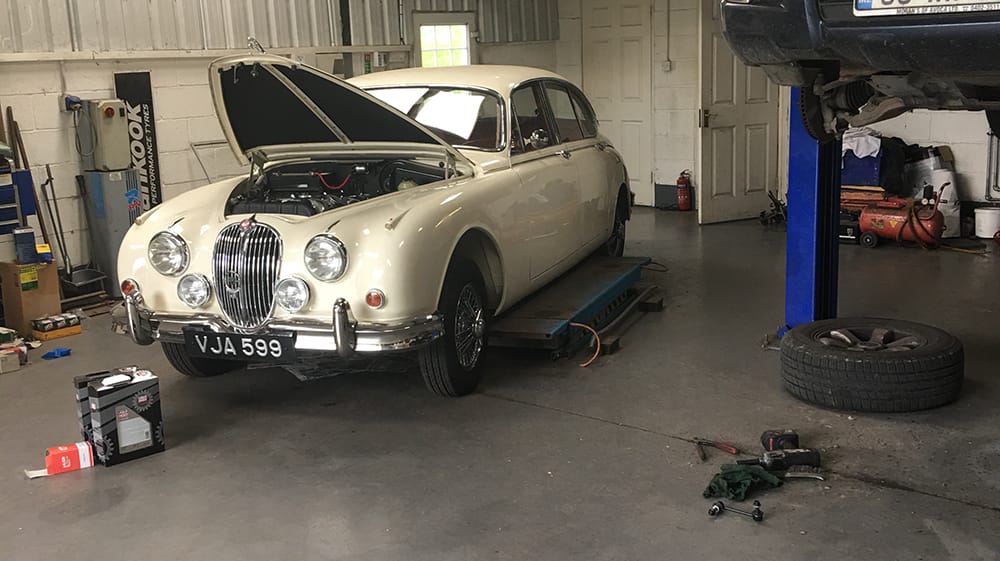 If a breakdown occurs prior to departure from our depot and we have another wedding car available we will offer to despatch that vehicle to you, subject to your agreement.
We appreciate this not be the wedding car of your choice and will provide a full refund if you prefer to cancel.
The company will not accept any liability for consequential loss or suffering caused by an unexpected breakdown of one of its wedding cars.
.
When planning car hire for weddings you should always have a plan B. Have a plan B even if the car is a modern vehicle.
Accessibility of wedding car
Please note that accessibility could potentially be a problem with narrow streets or entrances or blocked streets because of parking or roadworks etc.
Your chauffeur will assess the situation and will always endeavor to get you as close as possible. They will not risk damaging one of our wedding cars.
The chauffeur's judgement is final in this matter.
Licences/Insurance
All car hire for weddings is licensed by theNational Transport Authority. All the wedding cars operated by the company are SPSV certified as suitable for use as a wedding car/ limousine.
All chauffeurs employed or contracted by the company will hold a current SPSV licence.
The company will at all times hold current insurance policies for employer's liability and public liability.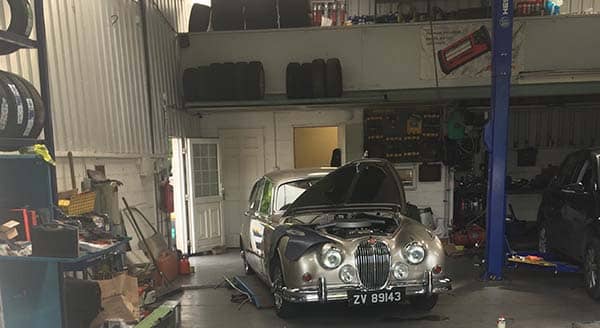 Damage to wedding car / limousine 
The hirer shall be fully responsible for damage caused, inside or outside the wedding car or limousine by a member of their party or by the hirer themselves, regardless of how it was caused.
Alcohol
Only alcohol provided by the company is permitted for consumption in the wedding car. No alcohol can be consumed in a limousine rental.
The available drinks are restricted to those on our celebratory drink list because of the possible damage and staining other drinks can cause.
The opening of bubbly can be dangerous and may cause harm to people and damage to the wedding car.
For this reason only the chauffeur is permitted to open the bubbly in a safe manner outside the wedding car.
Any member of the party or the hirer themselves will be refused entry to the wedding car or limousine if deemed by the chauffeur to have consumed sufficient amounts of alcohol that they may present a safety risk to the chauffeur in the performance of his/her duties or a nuisance to other party members.
Smoking & Vaping
Smoking and vaping are not permitted in our wedding cars or limousines. In the case of any member of your party engaging in these activities, the vehicle will pull in at a safe spot, you and your party will be asked to exit the vehicle, our contract with you will be terminated and you will be billed for a specialist valet service for the vehicle.
This condition will be 100% enforced because it has an impact on the quality of the vehicle we present to the next client the following day.
The hirer accepts that the company enforces a strict no smoking, no vaping policy.
Entering and Exiting the vehicle
In the interests of health and safety the company insists that only your chauffeur can open or close the vehicle doors.
The possibility of injury and or damage to the vehicle is reduced by this measure.
The company shall not be held responsible for any accidents as a result of the hirer or a member of their party not adhering to this condition.
The hirer accepts full responsibility for any damage caused by the hirer or a member of their party not adhering to this condition
We shall be guided by official Met Eireann weather warnings and by observations we make ourselves on the ground. We will not put our employees, customers or vehicles at risk.
We own our beautiful Wedding Cars
We are fully licensed and insured
40 years customer service experience
Competitive rates
No hidden or additional charges
Secure payment with Paypal
Deposit guaranteed by weddingsonline
Enquire Now